The new and ultra-luxurious World Europa MSC ship for WAGs of English football players
Qatar is ready to welcome fans for the World Cup starting on November 20 in Doha and therefore a MSC ship for World Cup's WAGs will be launched soon
In addition to the skyscrapers built in record time that will house new hotels, which will add to the many already present in the capital, decidedly original temporary accommodation will be organized. Among these, some cruise ships docked at the port for the duration of the sporting event.
MSC ship for WAGs of English football players
It is on board one of these that the wag (wives and girlfriends) of the British national team will be hosted. English footballers WAGs, then will stay aboard the new and very luxurious MSC World Europa, which will be launched in Doha on 13 November.
The most innovative ship in the world
The ship, built in the Chantiers de l'Atlantique in Saint-Nazaire, France, and which is crossing the Suez Canal to Qatar, is a real gem. It is the first of a new generation of ships, the super green ones, powered by liquefied natural gas (LNG).
333.3 meters long and with a tonnage of 205,700 tons, this floating palace can accommodate up to 6,761 passengers.
It will also have an innovative design, with a bow never seen before. It not only has an aesthetic value, but is intended to improve the stability of the ship by offering greater comfort for guests.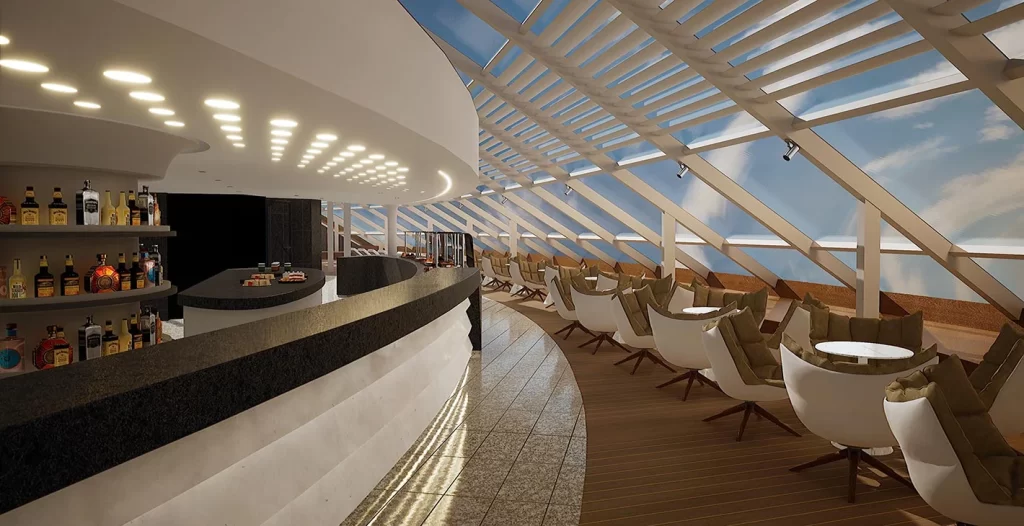 Off limits for footballers
According to SI Viaggia website, the English players, however, will not be able to get on board because they will have to remain in retreat for the duration of their World Cup.
However, they will be staying in a luxury resort, the Souq Al Wakra. the resort is located right in the historic souq of Doha, recreated in a Middle Eastern style with comfortable suites and a beautiful exotic pool surrounded by palm trees.
On board, every luxury
The wags will therefore have to console themselves with all the luxuries offered on board the ship. From the shops to the spa to the longest sundeck on a cruise ship where there are six swimming pools and 14 whirlpools.
They will be able to choose among the 13 restaurants on board, drink a pint of beer, so as not to feel the lack of home.
A real effort, in short.
For more information, rely on our exclusive services